Traveling to a different country can be an interesting experience yet it always comes with numerous difficulties that travelers have to handle during the journey.
Technology has become an important part of any trip to another country. Sharing your nice photos on social media, searching places on Google Maps, finding the bus stop and bus route, booking accommodations in Thailand, and connecting internet in Thailand by Thailand eSIM Travel…etc.
The list below will help you with information about some useful mobile apps to prepare for your trip to Thailand. Don't forget to install the apps that suit your needs and get ready to explore Thailand in your own way!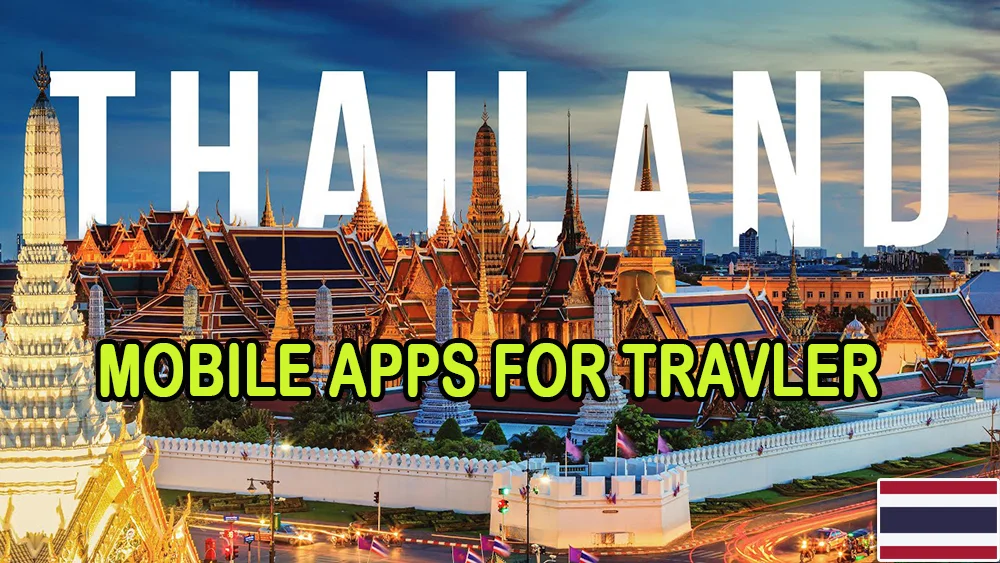 1. Google Maps
Google Map in Thailand
At this time, Google Maps is the top navigation app in Thailand. You may be familiar with using Google Maps in your country so there is no need to write so much about it. On your trip to Thailand, you should get real-time GPS navigation, traffic, and transit information, and search for tourist attractions, shopping places, places to eat, drink and go, ATMs, and petrol stations. Street View has been launched in many big cities. However, Google Maps is not very helpful in catching buses, trains, or ride-share.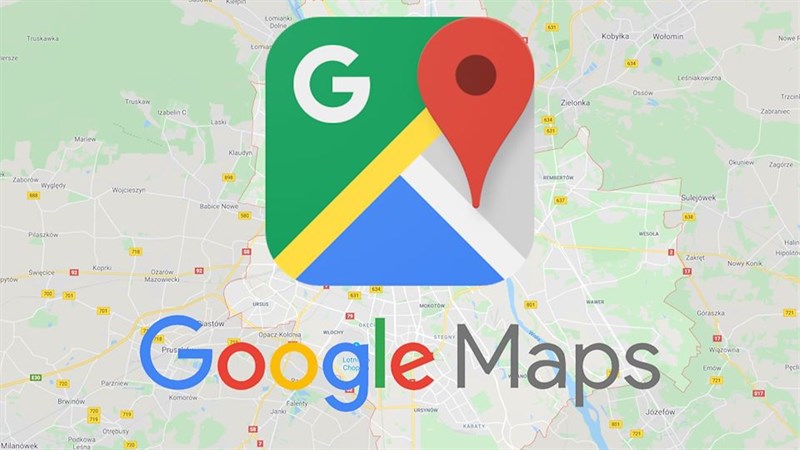 2. Grab
Grab in Thailand
At this time, Grab is the number 1 ride-hailing app, food delivery service and cashless payment solution. After entering the pick-up location and the destination, the app shows you different choices including a car ride and a bike ride at different fixed fares so that you can choose the most suitable one. After booking, you can contact directly with your driver. The food delivery service of Grab works smoothly, you will not be hungry if you can not go out for eating. You can make payments online. Other services such as Market, Delivery, and Bills are useful to people who live in Thailand for a long period of time.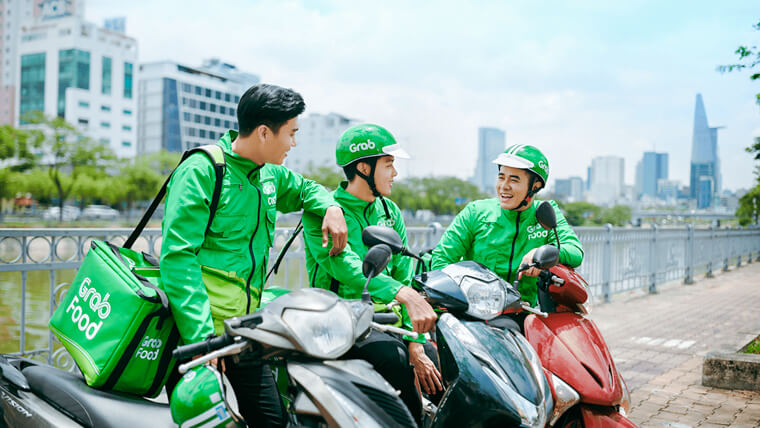 2.1 Transportation
The Thais have made it very easy for tourists to travel around their country, and this guide will hopefully clear up any confusion about the best ways to get around.
You will learn about travel to and from Thailand, travel between different areas of Thailand, intra-city urban transportation, and some useful travel tips.
2.2 GrabFood
GrabFood is a food delivery service of Grab. Users can select the "Food" icon on top of the app and order food from the food stalls nearby. The speed of food delivery from GrabFood is quite impressive as it covers an extensive shipper network. It also offers free shipping, promotions, and daily special deals in a large number of food stalls. However, the disadvantage of GrabFood is that it doesn't provide comment sections to display customers' feedback, it only shows the star rate based on the previous experience of the old customers thus it's impossible for users to have an accurate evaluation of the restaurant. GrabFood is integrated into the Grab transportation app, so users can conveniently book vehicles and order food in just one app.
3. Foodpanda
Foodpanda
Foodpanda is the first food delivery service in Thailand. With this application, you can search the restaurants nearby and choose to order your favorite dishes to be delivered right to your home. The menu displayed includes reviews and ratings of the restaurants from other customers. Foodpanda's delivery cost is about 40 THB but the app is packed with special offers from many restaurants such as free delivery or a special menu. Foodpanda accepts both credit card and cash payments.
4. ViaBus
Bus Map in Thailand
ViaBus is a cool app for public bus rider that is very useful when traveling by Bangkok public bus as with the use of it you no longer have to stand and wait for the bus without knowing when it will come. The app shows the location of each bus, bus route, and bus stop, and also tells you how to connect to other means of public transportation, such as BTS, MRT, or river boats, and gives you an approximate time required.
5. Airbnb
Airbnb in Thailand
Airbnb has become one of the most apps on smartphones of many travelers these days. AirBnb opens a new era of easy and cheap, travel, connects tourists with locals, and makes your trip more interesting. This app can help you save lots of money whether you travel alone, with your family, or a group of friends. With the Airbnb app, a traveler can:
While we love using Airbnb's website to search for accommodations, the app is easy to use. Find the perfect accommodations by filtering by location, price, and other needs.
You can also read reviews from other reviewers. Positive reviews on Airbnb tend to be higher than on other booking sites due to the reciprocation method. The reviewer gives feedback on the host's accommodation and the host reciprocates with a review to the reviewer. Read the reviews with a grain of salt.
The app is helpful to talk directly with the host. The host may provide information on the Airbnb location, check-in process, and more through the app.
Airbnb recommends all guests communicate with the host within the app. Otherwise, Airbnb cannot assist if alternative accommodations or other requests are made outside the app's messaging service.
You may see overlap between accommodations from Booking.com and Airbnb so you'll need to compare pricing.
With Airbnb, you need to pay for a cleaning and service fee, which is a percentage of the room cost. If you're a solo person, the cost of an Airbnb room may be higher versus stay at a guesthouse.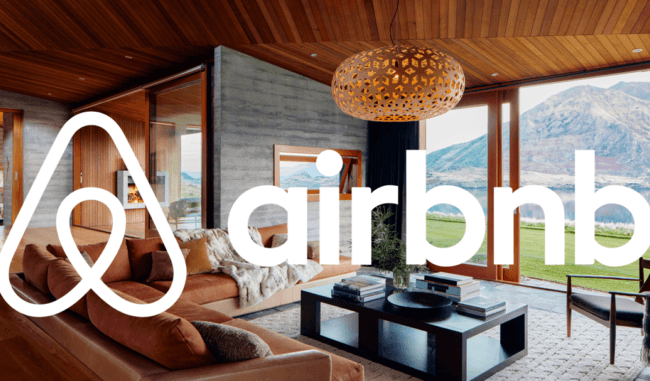 6. LINE
You may think WhatsApp or Skype are the most popular applications for chatting, but it's not like that in Thailand. Line is a free application that only needs your phone's internet connection to send and receive messages, calls, photos, videos, documents, and Voice Messages to your friends and family. Most people in Thailand use Line to stay in contact with everyone, therefore, having this app will make it easier for you to contact your new Thai friends.
7. Thailand eSIM For Travelers.
If you are planning a trip to Thailand, you are probably wondering how to stay connected to cellular data while you are there.
You have a couple of choices, the old ones being utilizing information wandering or a neighborhood customary sim card. However, information wandering is really costly and nearby sim cards accompany a lot of problems. So there must be a superior way, correct?
Indeed, there is the best eSim for Thailand. With a Thailand eSim, you get the reasonableness of a neighborhood sim card without the issue. What's more, you save a ton of contrasted with information wandering.
All in all, what are eSims, for what reason would it be a good idea for you to get one, and which Thailand eSim is ideal for you? Every one of your inquiries will be responded to underneath.
Thailand eSIM hlep you easily use all of the useful apps above you need a smartphone that can connect to the internet. But you can't always use wifi. So eSIM is a great solution to help you keep in contact with your friends, post beautiful photos on social networks, booking accommodation, find your way…so on.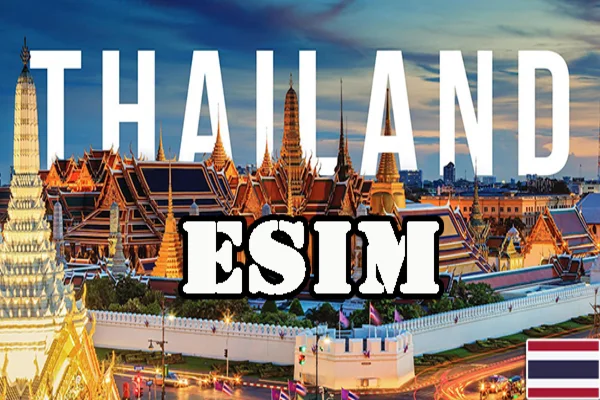 Thailand eSIM Unlimited 3,5, 7 days

Thailand eSIM Unlimited – 8 days

Thailand eSIM Unlimited – 15 days

Within 30 days before departure or while in Thailand.

Within 30 days before departure or while in Thailand.

Within 30 days before departure or while in Thailand.

- 15GB at MAX Speed.

- This plan comes with a local phone number.

- 30 GB at MAX Speed

- This plan comes with a local phone number.